Welcome to Pahruli Tours and Travels pvt ltd
Pattaya Floating Market, Chao Phraya River, Safari World Zoo, Sanctuary of Truth, Simon Cabaret Show, Dream World Amusement Park, Art in Paradise, Madame Tussauds and many more places. Amongst all the South Asian destinations, places to visit in Thailand are considered to be the most popular amongst travellers from all over the world. It has a lot to offer to suit everybody's interests.
Whether you are a nature enthusiast, an avid history buff, or simply a parent wanting to indulge in a fun vacation with your children, you will be spoilt for choice while deciding amongst the attractions in Thailand to visit. Be it the magnificently larger than life Alcazar and Blue Dragon cabaret shows or nature parks that house the most exotic wildlife, tourist places in Thailand are perfect for everybody in the family.
Children would love to visit places like Pororo Water Park, Kidzania, Ramayana Water Park, and the Teddy Bear Museum. Attractions like Muay Thai boxing at Patong Stadium, Rubber Land, and Pattaya floating market assure that every moment of your travel is filled with new and exciting experiences that are sure to stay with you for a long time to come.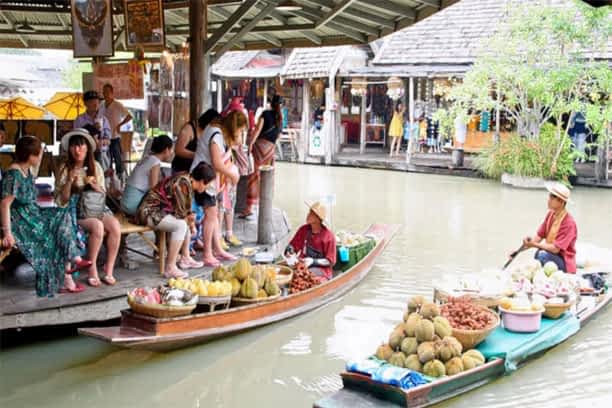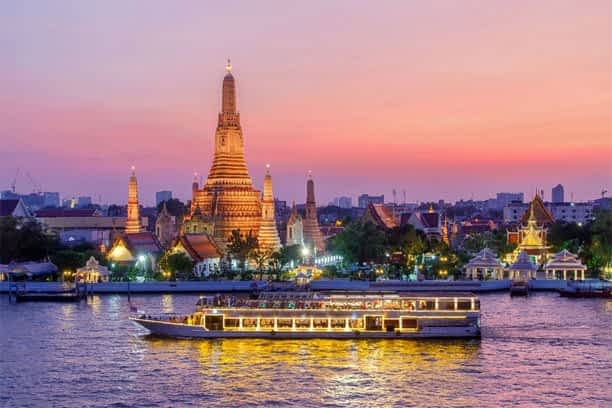 One of the best ways to get an authentic Thai slice of life experience is by visiting this market, one of the top tourist places in Thailand. You will see how people used to shop in the old times. Local people wearing their traditional dresses and hats sell the freshest produce in small boats.
The Dinner cruise in Chao Phraya River is one of the most memorable and exotic highlights of the Thailand trip. Among the Thailand tourist places, this place definitely takes away the heart of the tourists.
The cruise is a 2-hour long ride. It starts at 7.30pm and ends at 9.30pm. The food that is served here is mouthwatering. Both international cuisine and the famous authentic Thai cuisine are served in the ride.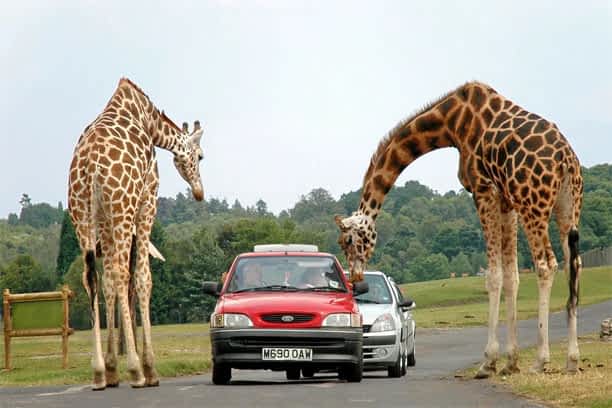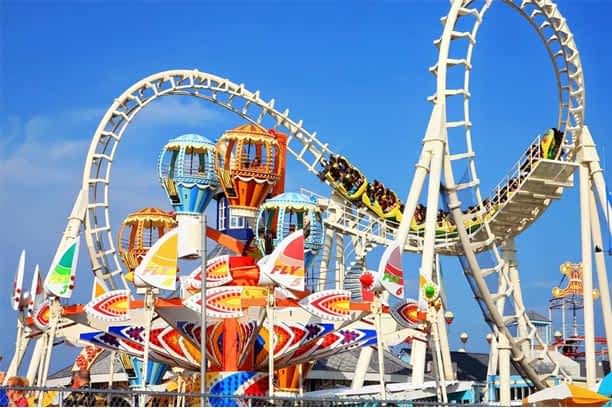 The second is the Marine Park which hosts events like the famous dolphin show. The Safari world zoo is among the perfect places to visit in Thailand for families with children. Come face to face with thousands of rare and endangered species roaming freely in their natural habitat. The park provides a coach service for visitors who do not drive-in.
It is one of those Thailand tourist places that you should not miss to visit on your trip. It is about 40 km from Bangkok. It is the best place for children as they can be in their world of fantasy like meeting Cinderella, snow white, Pocahontas in just one day. Children and teenagers will love this place and enjoy themselves.