Welcome to Pahruli Tours and Travels pvt ltd
Ranging from amusement parks ideal for a fun day outing with the family to secluded spots for a romantic date with your loved one, to the marvels of modern architecture; there are all sorts of tourist attractions in Singapore making it one of the top tourist destinations across the globe. Whether you are choosing Singapore as your honeymoon destination, you are planning an eventful trip with friends, or you are venturing out on a journey of self-discovery, this place fits perfectly for all occasions.
While the exquisite Tanjong and Siloso beaches are the most popular tourist places in Singapore to soak in the refreshing beach vibes, Skyline Luge and iFly Singapore are preferred by adventure junkies seeking a day full of thrill and action. Tourists traveling with families love the atmosphere and range of experiences available at Adventure Cove Waterpark and SEA Aquarium.
And, if you want to capture the skyline of Singapore, you should definitely spend some time cruising on the calm waters of Singapore River. Besides, Marina Bay is the best place in Singapore where you can enjoy the best of everything from shopping and dining to views.
From adventurous hikes to tranquil meditation, to revealing places for one day trips in Singapore, each hour of your day here, will be filled with wonderful things to do.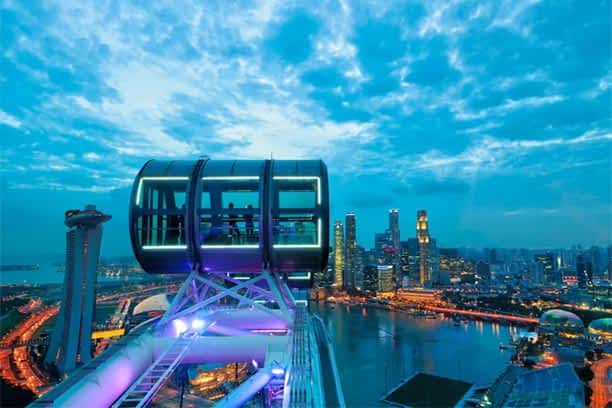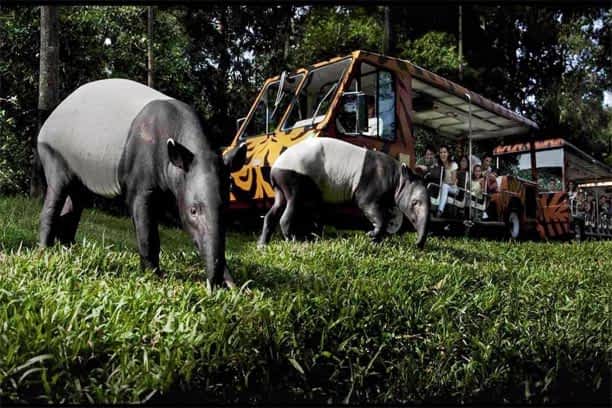 Singapore Flyer is one of the major things that make Singapore one of the top tourist destinations. It's the tallest Ferris wheel in Asia which can hold 28 passengers in 28 air-conditioned capsules. Once in the wheel, you are bound to get the adrenaline rush of your life.

The Night Safari in Singapore opens its shutter post the dusk falls and welcomes you in a thrilling world of nocturnal species and their lowly-lit homes. This Singapore tourist place is the world's first-night safari park, Night Safari is one of the must-visit tourist places to visit in Singapore.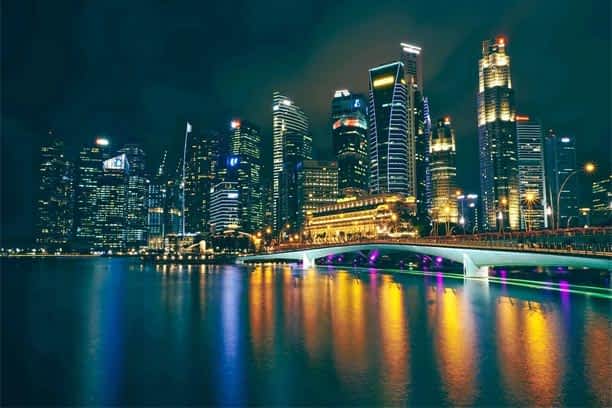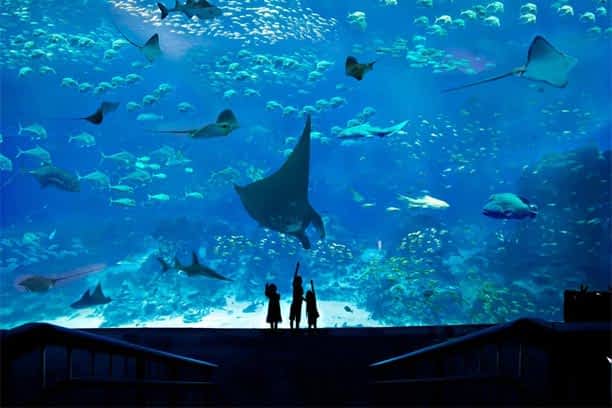 Relish nature and fresh air at Gardens by the Bay or take a leisurely stroll while soaking in the gleaming sight of the Singapore skyline at the waterfront promenade, there are all kinds of pleasures within this bay. All in all, being the most prominent hub for almost everything, Marina Bay is one of the best places to visit in Singapore.
Counted among the most brilliant creations of humankind in the entirety of Singapore, SEA Aquarium is a large aquarium housing more than 1,000 species of marine life including hammerhead sharks, bottlenose dolphins, and rays. Across a total of 49 habitats, 1,00,000 aquatic animals are put on display for visitors, making this aquarium one of the top places to see in Singapore for marine life enthusiasts.