Welcome to Pahruli Tours and Travels pvt ltd
Planning to go on a Sikkim & Darjeeling family tour? Why not rediscover what North India has to offer?
Regardless of how long your trip is, you will never run out of tourist places in Gangtok and Darjeeling. Home of the famed tea plantations. The most arresting tourist destination in Darjeeling is Tiger Hill, which affords a breathtaking view of the predawn sun rays hitting the Kanchenjunga peaks and Bastia Loop is also a fascinating spot.
Sikkim is the smallest state in India and is located in the northeastern part of the country. Sikkim is bordered by Nepal, Bhutan and Tibet and hence there is no dearth of tourist places in Sikkim, undoubtedly. Being the gateway to the Himalayas, Sikkim is known for its beautiful scenery, green meadow, crystalline lakes and towering mountain ranges. This kingdom of mountains has a personality of its own, you will be lost in the captivating destinations in the state, and also see the coexistence of Hinduism and Buddhism which has given rise to a unique and peaceful culture to the state of Sikkim.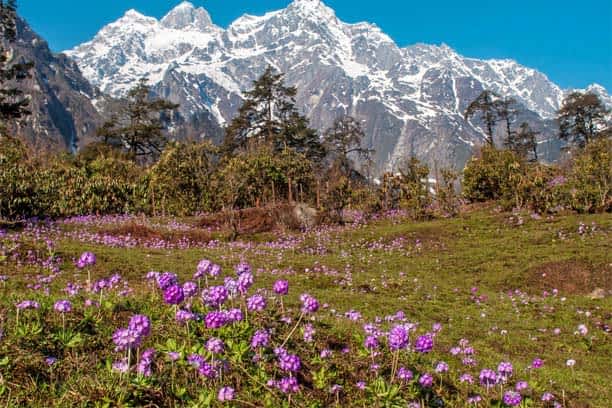 The undulating meadows, the grazing yaks by the banks of wild Teesta river and the many hot springs amid the towering mountain peaks position Yumthang valley among the top places to visit in Sikkim. The valley of flowers is carpeted at a height of more than 11,000 feet above sea level at around 128 kilometres from Gangtok. You can book one of our Gangtok Tours from a vivid choice of packages we have for you so that you don't miss out the best of Gangtok.
Located at the height of almost 14,000ft above sea level, the Kanchenjunga Base camp is one of the best Sikkim tourist places and a heaven for all the adventurers. Together forming one of the most beautiful parts of the Himalayas, the Kanchenjunga range is one of the most picturesque regions of Sikkim, and all that can be seen in utmost clarity and mightiness from the base camp.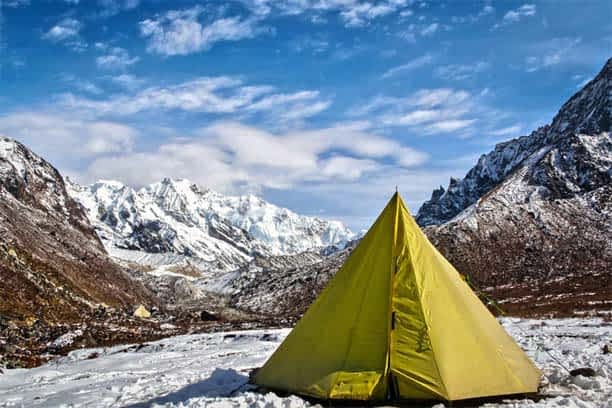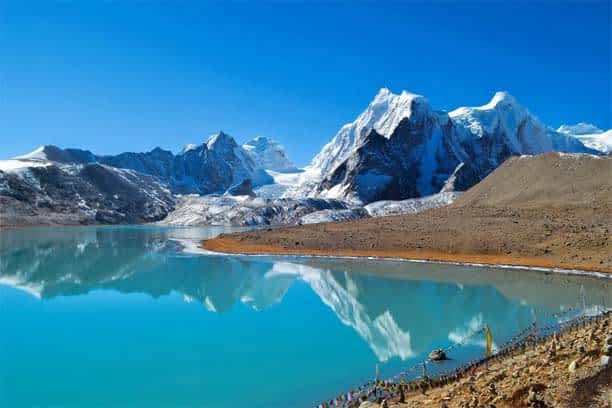 Standing at a height of about 4,940 m above sea level, the high mountain pass of Goechala (Goecha La) is one of the best places to visit in Sikkim. Being in the proximity of some of the highest mountains of the Himalayas, the pass is an amazing destination for all the trekkers visiting Sikkim. The best thing about this place is the beautiful view of Mt. Kanchenjunga's southeast face.
Fix your eyes to the jade-green lake surrounded by snow-covered glaciers and mountains. Green Lake is still an unexplored and unhindered destination in Sikkim. It serves as a base to the those willing to climb Mount Kanchenjunga and Zemu glacier.