Welcome to Pahruli Tours and Travels pvt ltd
Male City, COMO Cocoa Island, Addu Atoll, Maafushi, Addu City, Artificial Beach, Malé Atoll, Fulhadhoo Island, The Muraka - Conrad, Sun Island, Banana Reef and many more.
Nestled away from the hassles of city life lies the exotic Maldives with a thriving culture, enthralling watersports, and places that will please every kind of traveller. From exploring the Maldivian culture to diving deep into the marine life wonders, there are hundreds of unique activities to do in the Maldives.
There are a plethora of places to visit in Maldives. You can take part in enthralling watersports at different atolls. There is a huge variety of watersports available like parasailing, surfing, kite surfing, and much more. Or, you can head to the local markets for shopping handicrafts, souvenirs, sarongs, clothing, etc. Also, if you are an architecture enthusiast, you can visit some archaeological sites, the President Palace, National Museum, Utheemu Ganduvaru, and what not. Moreover, you can go island-hopping via ferry, yachts, and seaplane ride.
If you are planning to visit Maldives, then the best time would be between November to April. This time will be perfect for taking part in watersports, cultural tours, and hundreds of exciting things to do in the Maldives.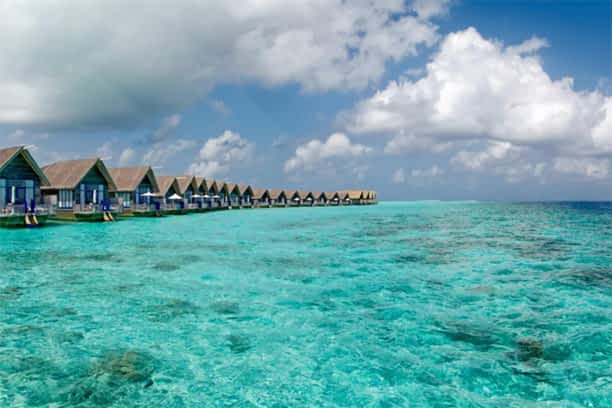 Known for its luxurious villas offering 5-star hospitality, this place is a must-visit for experiencing pampering at its best. The clear blue water and soft white sandy shores are something that would just touch your soul and lure you during your visit to this exquisite island. The major attractions of COMO Cocoa Island includes scuba diving, snorkeling, relaxing spa retreats.
With its broad spectrum of exhilarating water sports and lip-smacking delicacies, this island can offer you everything you need for a heart-filling vacation. Flaunting clear turquoise water filled with colorful fishes and corals, this place boasts an unforgettable charm and elegance.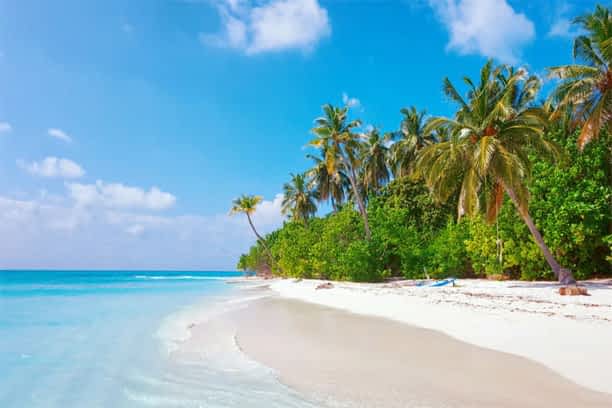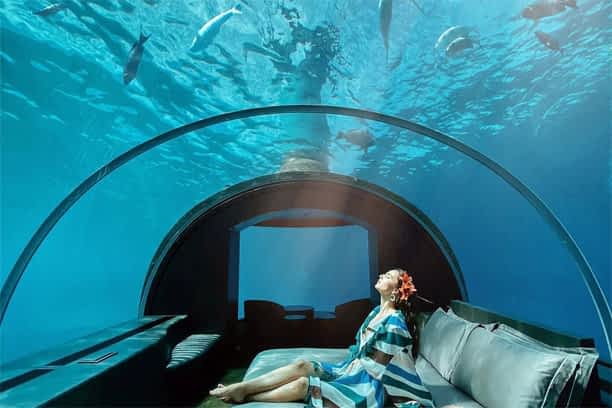 Some of the exciting things tourists love to do at Fulhadhoo Island include diving, snorkeling, and turtle and dolphin spotting. Vacationers also spend time swimming in the blue lagoons and relaxing at the lavish beach resorts during their visit to this exquisite island.
Packed with clear lagoons, shady palm trees, white sand beaches, and a serene ambiance, Fulhadhoo happens to be one of the most tranquilizing islands in Maldives.
Housed in the Conrad Maldives resort, The Muraka is a lavish 2-level undersea villa. Letting you experience an exotic style of living, dining, and sleeping under the azure blue waters of the Indian Ocean, this surreal residence is not only the most opulent accommodation option, but also one of the most bewildering Maldives sightseeing places.