Welcome to Pahruli Tours and Travels pvt ltd
Planning to go on a Dubai family tour? Why not rediscover what International tours has to offer?
There are plenty of Dubai tourist places to choose from. You need to just pick a category and you will have an entire list of options rolled out in front of you. Dubai truly has everything, where you can either choose to explore the marine life at Dubai Aquarium and Underwater Zoo with 20% off on online tickets or go for a Dinner on Dhow Cruise with 25% Off. Right from larger than dream theme parks to amazing malls, Dubai has come up as one of the urbanest and hip destinations in recent times.
Every attraction in Dubai is created with utmost precision keeping in mind the potential of its unique explorers. The infrastructure of Palm Islands is sure to take your breath away while the Burj Al Arab and Burj Khalifa would tower over your dreams, all of which you can explore in this Dubai Half Day City Tour.
Dubai has a lot of places to visit for the perfect kind of amusement like the Wild Wadi Water Park, Atlantis Aquaventure Waterpark, Bollywood Parks and many more. Right from small kids, to shopping addicts, to adventure seekers - there is an experience waiting to unveil itself for every traveller in Dubai!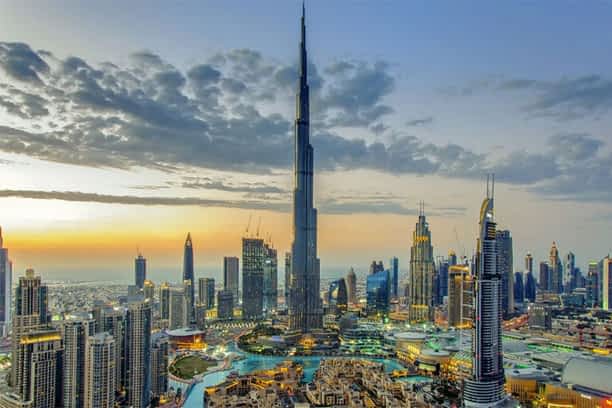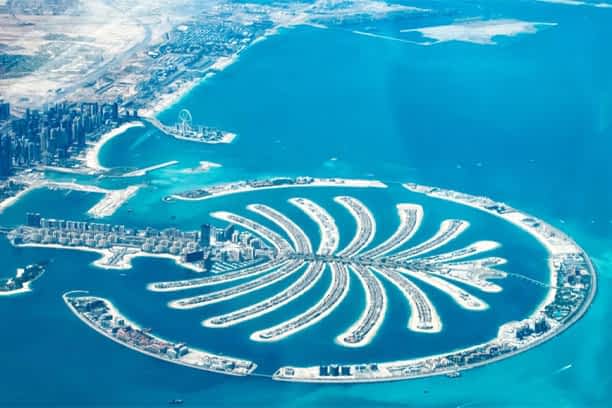 Among the various places to visit in Dubai, Burj Khalifa is a highly exotic one. It is a skyscraper which was initially known as Burj Dubai before its inauguration in 2010. It has 57 elevators and 8 escalators. The interiors and the ambiance inside seem to be wrapped up in artistic exuberance. The structure and the interior designs bear testimony to the exorbitant amount that has been invested in this project.
Palm Islands are a set of 2 artificial islands mainly the Palm Jumeirah and the Palm Jebel Ali. Tourists can get a chance to visit Palm Jumeirah which is one of the most popular tourist places in Dubai and it is the only completed Island. The island takes the shape of a palm tree. It is a major tourist place in Dubai to go for.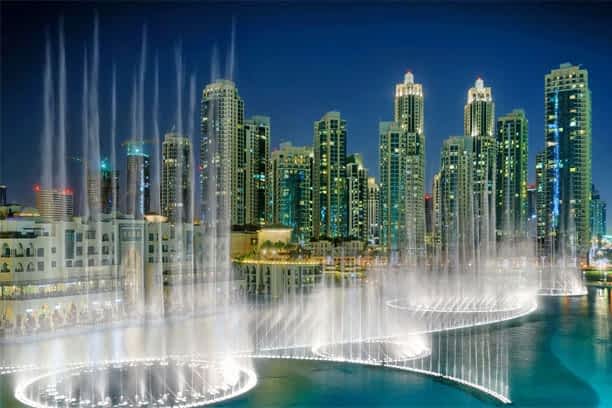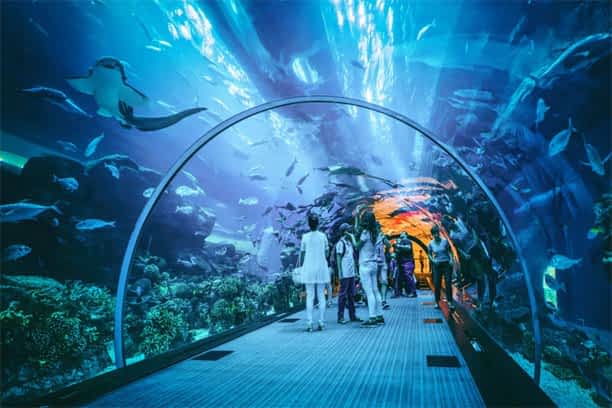 The world's tallest, most stunning, and well-choreographed fountain is a sight to marvel. A towering height that reaches 900 feet, the Dubai Fountain stands in the middle of the Burj Lake and attracts thousands of tourists every evening who flock here to experience Dubai nightlife and to watch the light and music spectacular show that the Dubai Fountain put up every evening.
It is one of the world's largest suspended aquariums in Dubai. You can have an enthralling experience of the wildlife here. There are numerous aquatic species in this aquarium. The underwater zoo has a huge collection of sand tiger sharks and many other endangered species which are being conserved in their natural habitat.