Welcome to Pahruli Tours and Travels pvt ltd
Province of Indonesia, Bali is on every travel enthusiast's list. With an abundance gift of nature, Bali is known for its alluring arts which includes traditional and modern dance forms, its splendid sculptures, its flashy paintings, excellent leather, beautiful metalworking and amazing music. It has few smaller but outstanding islands like Nusa Penida, Nusa Lembongan and Nusa Ceningan which are loaded with adventure.
You can find peace and serenity in temples like Uluwatu Temple and Ulun Danu Beratan Temple. Mountains like Mount Agung promises to give a challenging hike and an extraordinary sunrise. Rice terraces like Tegalalang make a perfect scenic view for you to enjoy. Bali Museums will not fail to astound you and trip you down to fall in love with the country as it shows the authentic face of it. Balinese food is distinctive and you should not miss the authentic cuisines Bali has to offer you. You can try these amazing foods at the excellent restaurants like Club Med Bali, Who's Who, Fair Warung Bale, and more.
Bali is one of the most popular islands and there is a reason for it. Since drenched in oceans and beaches, it is a hub of water sports. Addicts from around the world fly here to take adventures in the most beautiful backdrop. Moreover, adventure sports are also quite common here. It could take you to the heights so that you look at an island from a very different and unusual angle. And after getting tired from all of these, you can reside in one of the most amazing beach resorts. Not to mention, Bali is world-famous for its warm hospitality.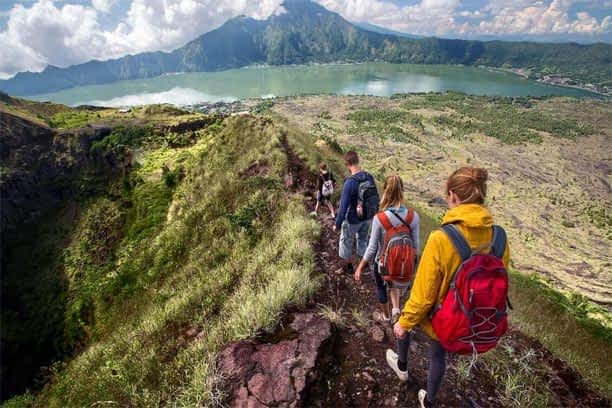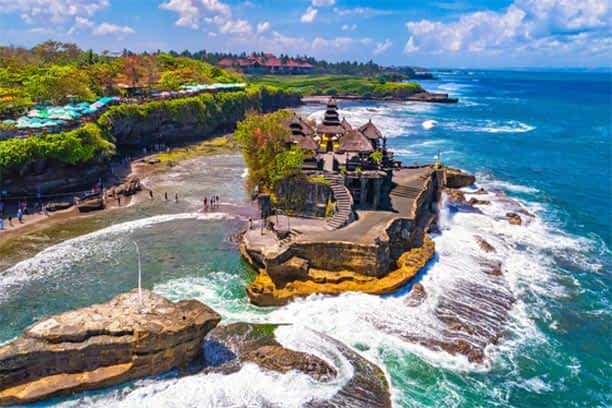 Embark a trip from Serongga to the mystical beauty of nature Mount Batur. From the soft soothing noise of the birds to the visual delight to the eyes with natural wonders, here you can witness each thing.
While you hike up the trail you can push the limits as in the end the ascend gets rocky and is not for the faint-hearted. Also, this is one of the most adrenaline-pumping adventure sports in Bali that one must definitely add in their travel plan.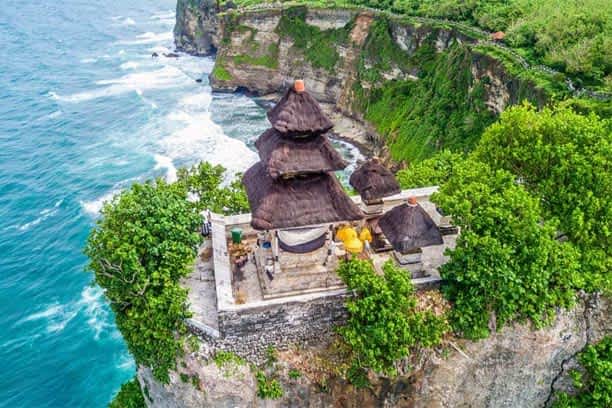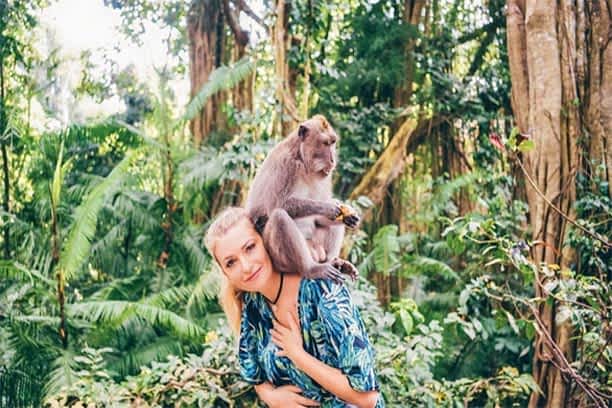 Dramatically perched atop a steep cliff, the Pura Luhur Uluwatu one of six key temples believed to be Bali's spiritual pillars. Famously visited and known for its magnificent location and a stunning view of the sea this temple has a breathtaking sunset background that is almost magical.
Excuse yourself from all sorts of chaos and take a short refuge at Ubud Monkey Forest which is one of the most refreshing places to visit in Bali. Inhabited by more than 700 Balinese long-tailed monkeys, it is a sacred forest teeming with lush greenery.